:: Happy New Year 2009!
Posted On: January 1, 2009 By Apollo

:: Do robots feel cold?...
Posted On: March 18, 2008 By Apollo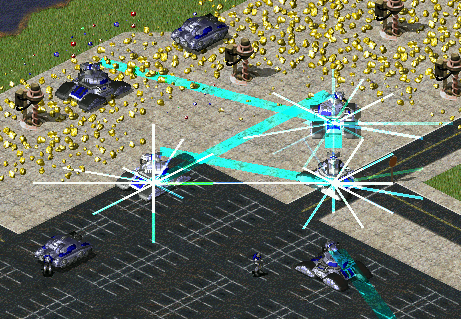 Showing off the 2.0 Ice/Cryo Tank (thx Tony for vxl!) with its cool ice ray and with this update are 3 all new videos!



Ice Tank in action video



Nexus Tactics addons in 2.0 showing a bit of how nexus has evolved


and finally



AI Wars, more of a little observation video of how AIs battle it out with Nexus being more aggressive in this game.


:: Revelation and unveiling...
Posted On: December 19, 2007 By Apollo

Revelation and unveiling...




Of Freedom League's current 2.0 Logo as well the Youtube video showcasing 1 of the Osiris special units in action,
you thought Osiris heavy walker is weak on its own or their units as an army?
well, I give you the missing piece of that puzzle, Youtube video

Enjoy
:: RS 2.0 AL Preview!
Posted On: August 11, 2007 By Elerium

-**Message to training Allied Legion Commanders** Subject: 238#4L#6B Allied Legion Battlefield Footage-

Commander Elerium here to bring you up to date on the latest tactical and technological advancements of the Allied Legion against the robotic nemesis of NEXUS which plagues us all. As you will see in the following video footage, you trainees will be well familiarised with some of the units you'll see there, the ones you're used to simply being simulation toys more than anything, as well as additional new ones brought straight from the lab, which I can only guess at how much you'd want to pound those toasters with! Remember to learn from the tactical analysis commanders, dismissed!

--Message Ends--

Part 1-
Part 2-


:: Freedom League Lives on
Posted On: March 20, 2007 By Apollo

Members of the Freedom League!

As we advance ourselves to counter that of the pathetic Legion forces and NEXUS, it seems we must double our efforts as dark news of new enemy has reached us... Butchering and harvesting defenseless towns for unknown purposes... what could their agenda be?

Our recon force set a base in the region...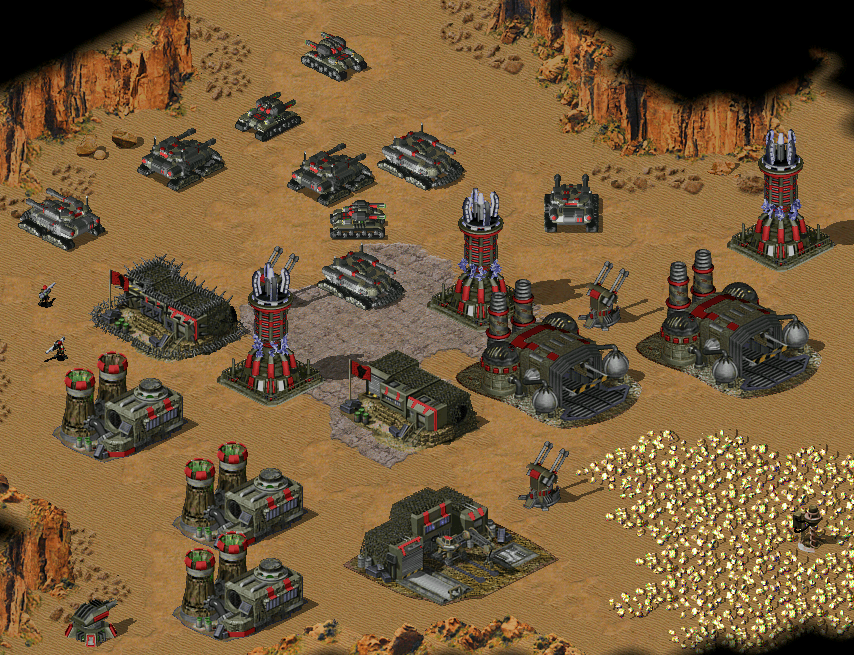 However, shortly afterwards we came under attack and soldiers reported they heard loud *clamp clamp* sounds before we lost contact...


In more recent intelligence data we have learned that this mysterious force has also engaged NEXUS holdings with success suggesting they are formidable foe while luckily they don't have an liking of NEXUS either.

Our cause is set my brothers, we will bring freedom from chaos by ultimate force and none shall stand in our path, not those selfish allied pigs nor the machines... we will rise again and all who stand in our way will pay in blood & oil.

*transmission ended*

If haven't noticed our new fourth side page in website check it out for some info as well logo and if logo doesn't tell enough listen Right click and save as the mp3 this mp3 which however may make you mentally insane so be warned...