:: RS 2.0 AL Preview!
Posted On: August 11, 2007 By

-**Message to training Allied Legion Commanders** Subject: 238#4L#6B Allied Legion Battlefield Footage-

Commander Elerium here to bring you up to date on the latest tactical and technological advancements of the Allied Legion against the robotic nemesis of NEXUS which plagues us all. As you will see in the following video footage, you trainees will be well familiarised with some of the units you'll see there, the ones you're used to simply being simulation toys more than anything, as well as additional new ones brought straight from the lab, which I can only guess at how much you'd want to pound those toasters with! Remember to learn from the tactical analysis commanders, dismissed!

--Message Ends--

Part 1-
Part 2-


:: A different blitzkrieg (RS promo video!)
Posted On: August 6, 2007 By

NEXUS Forces face constant harassment on multiple fronts and even Osiris dares intervene in Nexus human cleansing operations but luckily Osiris units aren't immune to l33t hax0r powers and become part of the uber force!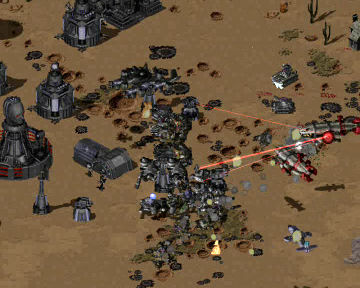 Main Video DL ! 76mb

Click picture to download the almost 12 minute (76,1mb) promo video



and for those 56k users, you could download this 20mb or so video for 56K users !!! i did as test video but its not same video as main video.
:: Commander Caspa reporting!
Posted On: May 8, 2007 By

CMDR Caspa: Surrender or face total destruction!

Freedom League: Surrender?
There is just one ship, there is plenty of fodder to throw around. In the name of the League there will never be a surrender. Death to the machines!

Nexus second fleet commander: You bother with those lowly humans? Just kill them and be done with it so I can send that tiny scrap ass back where it came from!

CMDR Caspa: Load weapons! We can deal with those pesky humans when we have feasted on this fool!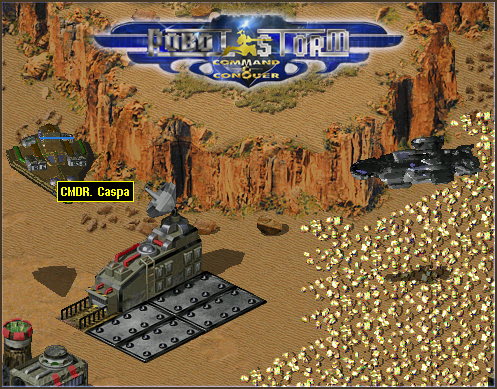 :: AL Updates continue!
Posted On: December 3, 2006 By

Now we show our latest addition, new design for AL's Particle Cannon defense!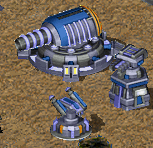 Now those hard working engineers can have some rest for change but tomorrow is a new work day, poor saps...

they don't know what they have to do next!
:: Robot Storm 2.0 Preview
Posted On: July 24, 2006 By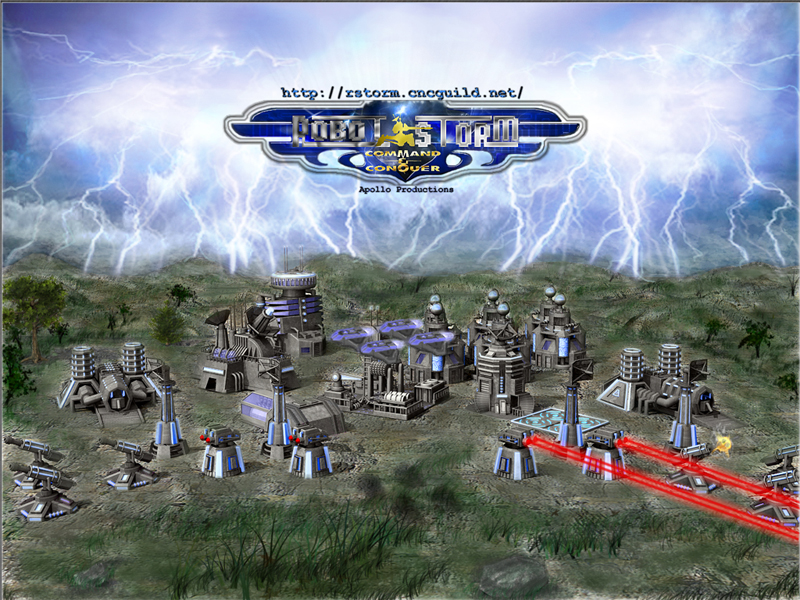 In preparation of RS 2.00 version development, we wanted to show you the current work in form of such as this which you can use as wallpapers should you want to, below are the sizes available besides the 800x600 shown in news above.

Should you want other resolution versions, feel free ask for them in the forum and we'll provide in earliest opportunity possible.

1024x768 wallpaper

1280x1024 wallpaper

The 1.99 balance beta version is due to be released in week or few as few final changes are being made until we move on to full time RS 2.00 development focusing more in graphical department of the mod as is evident from this wallpaper


Our thanks fly out to OmegaBolt, Allied General and many others helping in the balancing stage of the mod by taking part in the online gaming sessions.

The storm isn't over yet commander, assuming so would be a grave mistake in judgement.