:: Happy New Year 2009!
Posted On: January 1, 2009 By Apollo

:: Riddle is out and more...
Posted On: August 10, 2008 By Apollo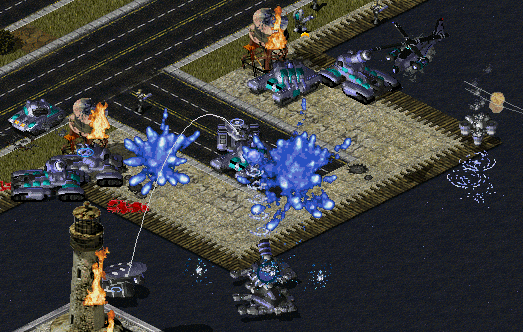 Hey all, RS is back with another update showcasing latest developments and additions and the riddle given earlier meant return of the Shredder and check video of it in YouTube

and then the first ever complete match game as Freedom League, comes in 4 video parts so enjoy.

Part 1

Part 2

Part 3

Part 4 finale

and finally I put up some pictures in this Thread at the forums


:: Coming of Armageddon
Posted On: December 31, 2007 By Apollo

Just a advance good new year for everyone


video? sure...

more doomsday weapons to be shown in 2008, but have a look at one of them i got inspired by SaneDisruption's initial work.


:: Small update
Posted On: August 29, 2007 By Apollo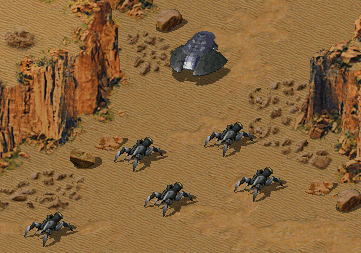 *Intelligence report*

Unidentified convoy units unlike previously observed which do seem like newer NEXUS designs...


further intel as it develops commander...


in other news, check out 3 new mp3 music tracks in this thread http://forums.revora...p...pid=505635


:: RS 2.0 AL Preview!
Posted On: August 11, 2007 By Elerium

-**Message to training Allied Legion Commanders** Subject: 238#4L#6B Allied Legion Battlefield Footage-

Commander Elerium here to bring you up to date on the latest tactical and technological advancements of the Allied Legion against the robotic nemesis of NEXUS which plagues us all. As you will see in the following video footage, you trainees will be well familiarised with some of the units you'll see there, the ones you're used to simply being simulation toys more than anything, as well as additional new ones brought straight from the lab, which I can only guess at how much you'd want to pound those toasters with! Remember to learn from the tactical analysis commanders, dismissed!

--Message Ends--

Part 1-
Part 2-