:: Happy New Year 2009!
Posted On: January 1, 2009 By Apollo

:: Do robots feel cold?...
Posted On: March 18, 2008 By Apollo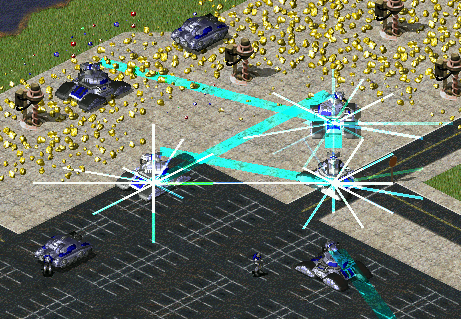 Showing off the 2.0 Ice/Cryo Tank (thx Tony for vxl!) with its cool ice ray and with this update are 3 all new videos!



Ice Tank in action video



Nexus Tactics addons in 2.0 showing a bit of how nexus has evolved


and finally



AI Wars, more of a little observation video of how AIs battle it out with Nexus being more aggressive in this game.


:: RS 2.0 AL Preview!
Posted On: August 11, 2007 By Elerium

-**Message to training Allied Legion Commanders** Subject: 238#4L#6B Allied Legion Battlefield Footage-

Commander Elerium here to bring you up to date on the latest tactical and technological advancements of the Allied Legion against the robotic nemesis of NEXUS which plagues us all. As you will see in the following video footage, you trainees will be well familiarised with some of the units you'll see there, the ones you're used to simply being simulation toys more than anything, as well as additional new ones brought straight from the lab, which I can only guess at how much you'd want to pound those toasters with! Remember to learn from the tactical analysis commanders, dismissed!

--Message Ends--

Part 1-
Part 2-


:: Robot Storm 2.0 Preview
Posted On: July 24, 2006 By Apollo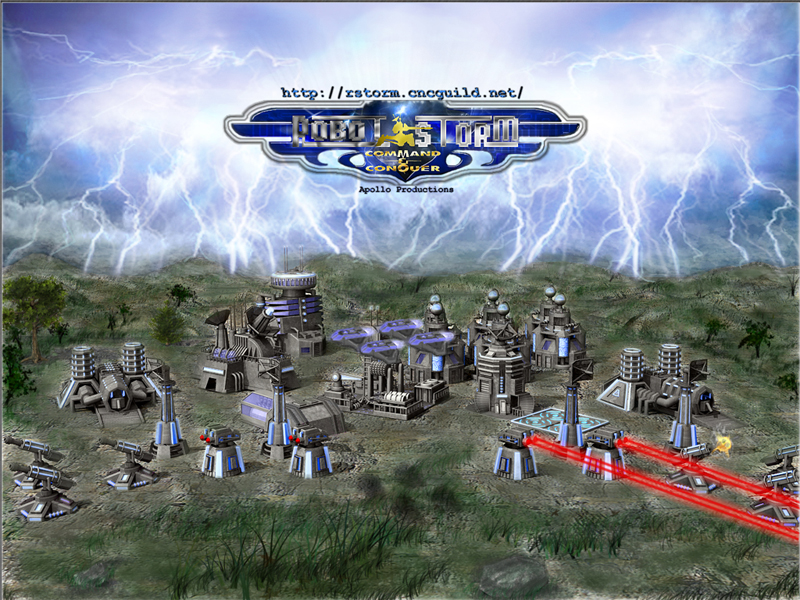 In preparation of RS 2.00 version development, we wanted to show you the current work in form of such as this which you can use as wallpapers should you want to, below are the sizes available besides the 800x600 shown in news above.

Should you want other resolution versions, feel free ask for them in the forum and we'll provide in earliest opportunity possible.

1024x768 wallpaper

1280x1024 wallpaper

The 1.99 balance beta version is due to be released in week or few as few final changes are being made until we move on to full time RS 2.00 development focusing more in graphical department of the mod as is evident from this wallpaper


Our thanks fly out to OmegaBolt, Allied General and many others helping in the balancing stage of the mod by taking part in the online gaming sessions.

The storm isn't over yet commander, assuming so would be a grave mistake in judgement.